Our core values are quality, transparency, and a passion for problem solving.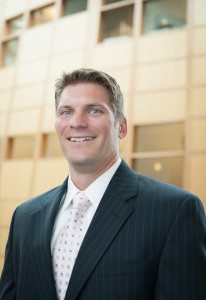 Jeffrey A. Brelsford
Jeff Brelsford ([email protected]) specializes in the use of advanced simulation techniques and statistical analysis to provide insight into multifaceted problem situations. He has more than 15 years of consulting, industry, and military experience, with significant focus in the healthcare, manufacturing, supply chain and professional services industries.
Jeff holds a Masters of Science in Modeling and Simulation from Old Dominion University.  He also holds an MBA from the McDonough School of Business at Georgetown University, and has a B. Science in Industrial and Management Engineering from Rensselaer Polytechnic Institute.
Martin M. Franklin
Martin Franklin ([email protected]) has consulted internationally to both public and private sectors. He specializes in the application of advanced analytical tools to support informed decision making in complex environments. He has experience with multiple modeling packages and approaches and has leveraged dynamic simulation in a range of industries, including manufacturing, mining, retail and consumer, healthcare, supply chain and logistics, transportation and professional services.
Martin earned a Masters in Business Administration from The McDonough School of Business at Georgetown University, graduating with Beta Gamma Sigma International Honors. He also earned both a B.Eng Industrial Engineering degree and a B.Eng (Hons) Technology Management degree from The University of Pretoria, South Africa. He is a certified Project Management Professional (PMP) and since 2005, he actively serves as Board Member of the National Capital Chapter of the Institute of Industrial Engineers (IIE).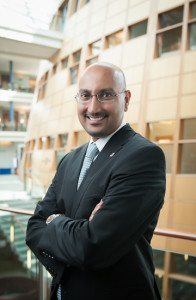 Saurabh Parakh
Saurabh Parakh ([email protected]) has been leading software development efforts in the telecommunications and finance industries for many years. He has developed world-class high performance enterprise systems for top-tiered organizations. Over the course of his career, he has built high-performing teams, mentored senior professionals, delivered technology solutions that automated business processes, drove operational efficiencies while identifying and mitigating risks.
Saurabh earned his Masters in Business Administration from the McDonough School of Business at Georgetown University, graduating with Beta Gamma Sigma International Honors. He also earned a Master of Science in Computer Science from George Mason University, and a Bachelor of Engineering in Chemical Engineering, graduating with Honors from the National Institute of Technology, India. He is a Certified ScrumMaster (CSM) and enjoys practicing Agile software development.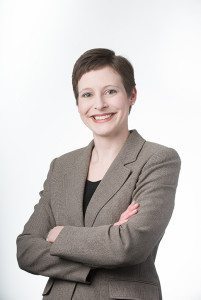 Amy Brown Greer, P.E.
Amy Brown Greer ([email protected]) has over 10 years of experience as a simulation and process improvement consultant. Amy has delivered solutions for the transportation, healthcare, distribution, manufacturing, and service industries. These solutions and recommendations are based on simulation model results, statistical analysis, mathematical modeling, and other traditional Industrial Engineering tools. Amy is a strong advocate for the use of friendly simulation user interfaces, and has delivered several presentations on the subject. She also believes simulation and modeling technology should contribute to improving an organization's overall performance and a good consultant must take the time to understand the customers' systems and objectives before diving into model development.
Prior to joining MOSIMTEC, Amy led the simulation efforts of the American Red Cross Biomedical Services. She was also a simulation consultant for 6 years at TranSystems, which included being the organization's simulation practice area leader. Amy holds a B.S. in Industrial Engineering from Tennessee Tech, and a M.S. in Industrial Engineering from Virginia Tech. Her research at Virginia Tech included operations research and simulation components. This research was recognized as the top research in the college of Engineering at Virginia Tech and the top Industrial Engineering master's research in the country by the Institute of Industrial Engineers. She is a registered professional engineer and an active member of the Institute of Industrial Engineers (IIE).
Peter G. Fordham
Pete Fordham ([email protected]) has 25 years of consulting experience with focus on energy, natural resources, transportation, and a wide range of other industries. He has managed multiple projects leveraging advanced simulation techniques to help companies improve performance, and speaks at industry conferences about the use of dynamic simulation to help companies improve productivity and reduce cost. He is co-founder and co-chair of the International Industry Summit on Mining Performance, a biennial conference focused on performance improvement in the mining industry.
Pete was a Principal at Norbridge, Inc. and a Senior Associate at Mercer Management Consulting (now Oliver Wyman). He also was Manager of Planning for Consolidated Rail Corporation and a Strategic Planning Associate for Standard Oil Company of Ohio (now British Petroleum).
Pete received his Masters in Business Administration from the Wharton School at the University of Pennsylvania. He also has an A.B. degree from Harvard College with focus areas in economics and government.
Kevin R. Hanson
Kevin Hanson ([email protected]) has over 30 years of engineering and technology management experience, having had the pleasure of growing with a small Calgary-based engineering software and consulting company into a 450 person global process simulation powerhouse. Kevin has a broad range of technology management experience ranging from R&D, Technical Support Services, Strategic Marketing, Technical Alliance Management and Business Development.
His industries of focus have included Upstream Oil & Gas production, gathering, processing and transportation, as well as Downstream Refining, Petrochemicals, and Chemicals. Recent experience has included a significant role in Engineering Management of 30-50 engineers and technologists implementing large global $5-$100 million process automation projects for Emerson Process Management. Kevin's wide range of technical and general management experience and his keen life-long interest in modeling and simulation of complex systems is a formidable combination for synthesizing practical and impactful solutions for business and operational problems.
Kevin earned a Masters in Business Administration from the Haskayne School of Business at the University of Calgary, with a focus on technology management & entrepreneurship. He also earned a B.Sc. in Chemical Engineering from the University of Calgary. He has been actively involved in various volunteer board memberships and directorships in the community.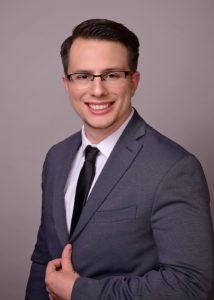 George F. Miller
George Miller ([email protected]) specializes in software and web development that has supported a multitude of different projects such as 3D modeling and visualization, data federation, enterprise architecture frameworks, web portals, web services, data transformation, and process modeling. The transition to engineering solutions for modeling and simulation projects has captured his enjoyment in adapting to new challenges and has allowed him to take advantage of his robust skill set. As a previous self-motivated entrepreneur, George has showcased end-to-end support to numerous customers throughout the project life cycle and actively maintained healthy communication channels even after the delivery of products.
George earned his Master of Science in Information Technology specializing in Software Engineering from the University of Maryland University College (UMUC) with a 4.0 and also a Bachelor of Science in Computer Science from Old Dominion University (ODU). He has a wealth of experience working in the DOD sector as a developer, both as a government official and as a contractor, along with running a successful small business that utilized his IT expertise to develop and distribute home theater personal computers (HTPC) to customers. As a software engineer, he is an advocate of applying best practices and focuses on Agile software development and project management methodologies.
Geoffrey P. Skipton
Geoffrey Skipton ([email protected]) is a professional consultant with twenty (20) years of experience in simulation modeling, software engineering, and IT solutions. Mr. Skipton has consulted with and provided solutions for over a dozen companies in healthcare, supply chain, entertainment, quick service food, manufacturing, and government. Mr. Skipton also held positions as a Senior Software Engineer & Group Leader in commercial software for five (5) years and a Senior IT Professional Developer for two (2) years.
Mr. Skipton holds a Bachelor of Information Systems from Austin Peay State University, in addition to studies towards a Masters of Computer Science at Middle Tennessee State University. He also is a Certified Microsoft Professional (MCP) and Microsoft Office Users Specialist (MOUS).
Saikou Diallo, Ph.D.
Dr. Diallo has studied the concepts of interoperability of simulations and composability of models for over ten years. He is VMASC's lead researcher in Simulated Empathy where he focuses on applying Modeling and Simulation to study how people connect with one another, and experience their environment and creations. He currently has a grant to conduct research into modeling religion, culture and civilizations. He is also involved in developing cloud based simulation engines and User Interfaces in order to promote the use of simulation outside of the traditional engineering fields.
Dr. Diallo graduated with a M.S. in Engineering in 2006 and a Ph.D. in Modeling and Simulation in 2010 both from Old Dominion University. He is the Vice President in charge of conferences and a member of the Board of Directors for the Society for Modeling and Simulation International (SCS). Dr. Diallo has over one hundred publications in peer-reviewed conferences, journals and books.
People