What can drone system simulation analyze?
A drone system comprises of different kinds and quantities of Unmanned Aerial Vehicles (UAV), human operators, ground control stations, communication network, IT systems and other components. Due to the complex nature involving multiple variables, a simulation model of the drone system helps to better design and operate a UAV fleet. Simulation modeling of UAV systems can help in:

Drone system simulation improves decision making in these areas: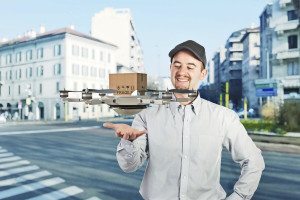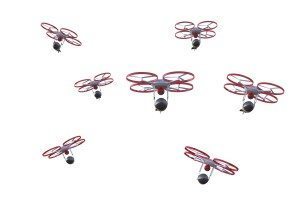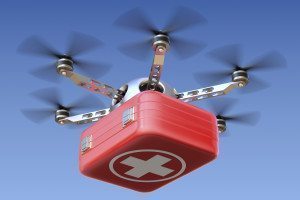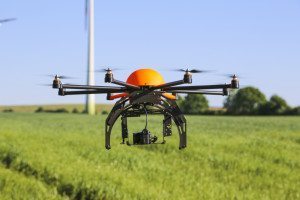 How drones can benefit your industry
"Commercial drones will change the way we do our jobs, improve our decision-making and save lives."

Jonathan Downey, Founder and CEO of Airware USA Today
Products may be identified by proprietary or trade names to help readers identify particular types of products but this is not, and is not intended to be, an endorsement or recommendation of any product or manufacturer referred to. Other products may perform as well or better than those specifically referred to. The provision of Third Party Content is for general informational purposes only and does not constitute a recommendation or solicitation to purchase or sell any products or make any other type of purchase decision. All product and company names are trademarks™ or registered® trademarks of their respective holders. Use of them does not imply any affiliation with or endorsement by them.
How we build a Drone System Simulation model
We actually think that UAVs (unmanned aerial vehicles) will change the world like the internet did; right when it first came out we played with it, now we can hardly go an hour without using it. -KFYRTV.com

Tommy Kenville, Founder of UAI (Unmanned Applications Institute International)

These jobs are made easier, not to mention cheaper, with the reduced costs and eventual legality of the drones. -wuft.org

Reza Ehsani, Assistant Professor in the Department of Agriculture and Biological Engineering at the University of Florida

[This drone technology is] an important tool that we're not going to see go away in the conservationist's toolbox. -Washington Post

Steve Schill, Senior Scientist with the Nature Conservancy's Caribbean Program 
Explore some of the industries we work in ...
Drone System Simulation