F-35 Joint Strike Fighter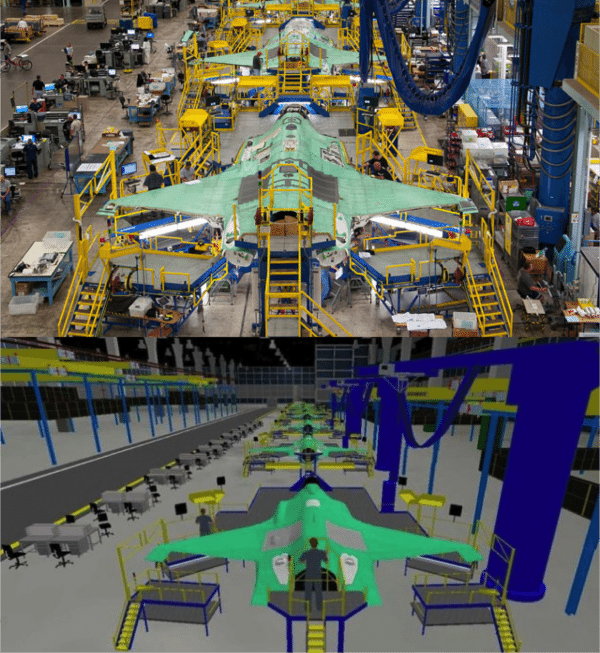 The challenge faced by Lockheed Martin Aeronautics was ramping up production from 1 aircraft per month to 1 per day.  The response time and accuracy of decision support techniques is insufficient to evaluate the outcomes of complex and highly interconnected operations environments.
The Simio model helps Lockheed Martin mitigate risk to production cost and schedule by providing increased visibility of potential production problems and the ability to judge the effectiveness of possible solutions.
Result:
This implementation is expected to reduce lost days by approximately 50%.
The cost avoidance due to decreased workstation delays is projected at $3.7M per year.
Cost savings due to expedited re-scheduling is projected to be $173K per year.
This results in a 5-year net present value ROI of over 18 to 1.
Note: This project was executed by Applied Research Laboratory at Penn State University under a grant by Simio LLC, makers of Simio simulation software.
Risk-based Planning & Scheduling (RPS) to buy down variation in the schedule.