Supply Chain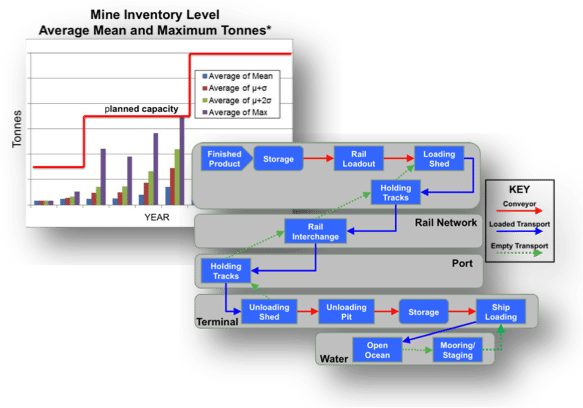 Evaluate the supply chain to test performance under a range of different situations, events, and constraints.  Also focus on key areas including cost, capacity, equipment, inventory, transit time, and other areas, along with risks, bottlenecks, and their potential impacts.
A complete model of the supply chain was developed, including detailed data analysis.
The first 10 years of system ramp-up, through steady state, was represented and different scenarios configured for this period.
Results of the project identified >$10million in savings by reducing CapEx investment (storage and train sets).
Also determined the best timeframe to construct and deploy assets over 10 year period.
Mining Corporation – Designing Complex Bulk Rail and Shipping Based Supply Chain from Storage to Open Ocean