Oil and Gas Transload Facility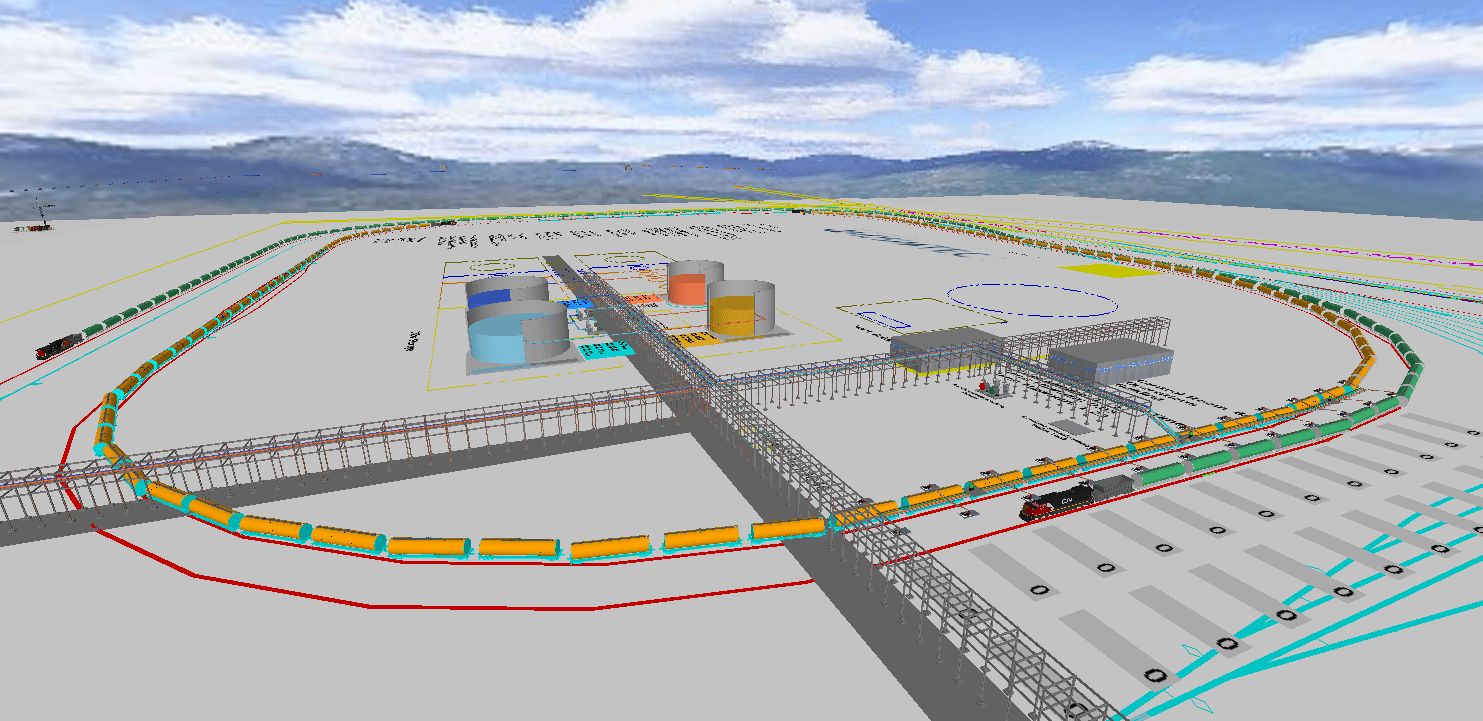 Customer is designing and developing improvements at an existing facility to increase their terminal and trans-loading business. Use modeling and simulation technology to represent the system in a dynamic environment, therein incorporating inherent variability, to validate the design and make informed decisions.
Overall project benefits include:
Provide throughput related design input for engineering with regards to the infrastructure being designed and installed.
Provide experimental feedback for developing the operational logic for efficient business operations.
Serve as basis for optimization studies for increasing the profitability and quality of services provided to customers.
Early quantifiable benefits realized through model based input*:
Minimum $70K saving in Phase 1 by optimal resource scheduling
$350K / year saving by avoiding three 2-hour delays per month.
Additional 2 trains per week site capacity.
* Actual project result modified to protect client confidential information