Pharmaceutical Automation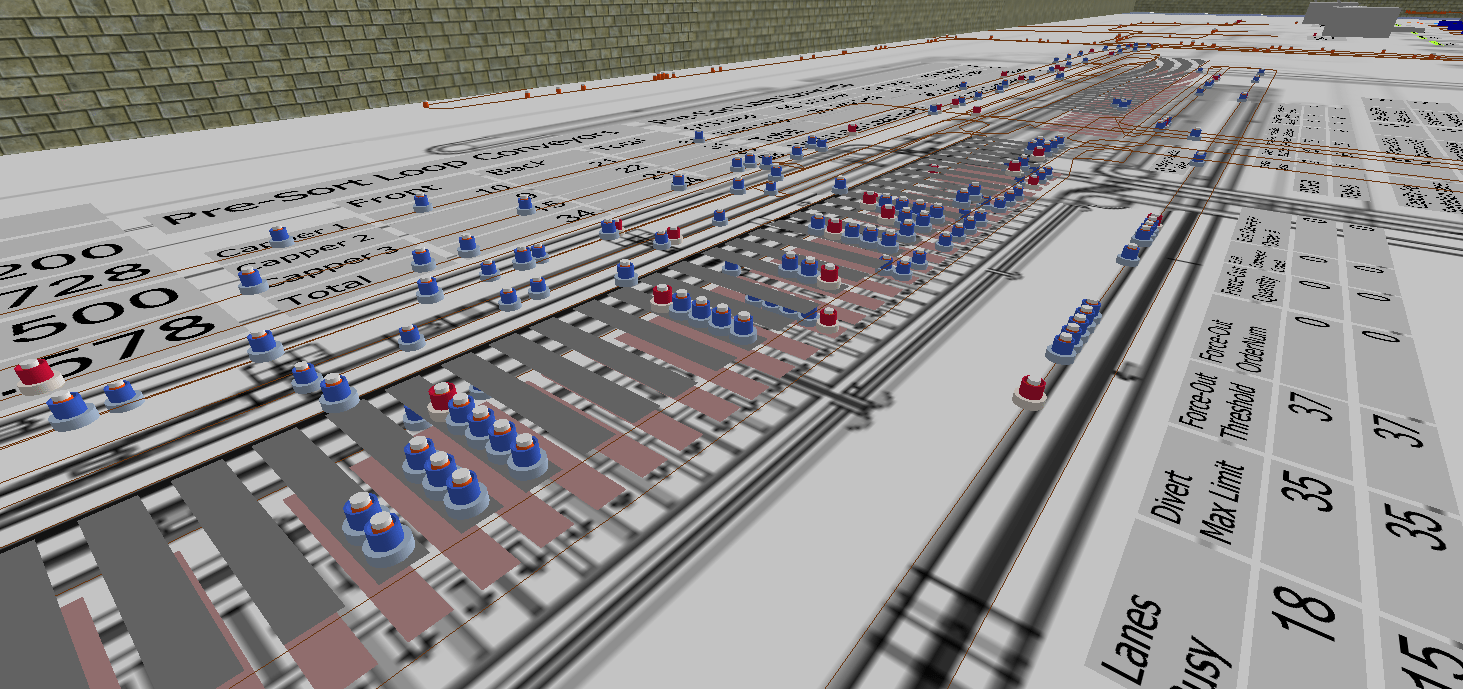 Re-engineered an existing client simulation focused on automated prescription order fulfillment. The client required support in developing an advanced tracking and sortation system for collecting items in an order before shipping.
Enhanced a 3D simulation model initiated by the client and enhanced the model to meet their desired objectives.
Developed logic to represent algorithm for complex multi-level hi-volume sortation lanes, including gridlock prevention.
Defined controls for manipulating model for simulation experiments and analyzed their effects on results. This enabled the client to easily run the conveyor network under different operating scenarios.
Communicated flaws in the current design to the management team.
Identified several opportunities for design improvements and leveraging simulation to improve operations, including steady state analysis and optimization algorithms.