MOSIMTEC provides consulting in decision support model development, computer simulation, validation, verification, and output analysis. Through the MOSIMTEC Body of Knowledge (MBOK) we are able to efficiently deliver high quality solutions on complex problems. The MBOK is our proven methodology for analyzing and modeling systems.
Consulting Services
Our consulting services include developing and supporting development of computer simulation models using various modeling paradigms. We help organizations by using the most appropriate method for analyzing their system.
Training
MOSIMTEC's experienced team offers training for getting started with simulation modeling and developing advanced skills. We bring real-world lessons learned from our consulting engagements to help you build knowledge from the ground up. We share best practices, identify pitfalls and help clients fast-track solutions for their areas of focus.
---
MOSIMTEC is the official Simio® training provider for North America and provides regular multi-day Simio standard training and also standard or customized on-site training.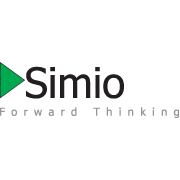 Software & Staffing
As modeling & simulation experts familiar with the range of tools available in the marketplace, we frequently advise clients on:
Take the rocket out of rocket-science; let MOSIMTEC build a model of your system.
I find [other simulation tools] very boring ..., and find Simio truly exciting and easy to build complexity, add customization and build it to an infinite scale (model within model, etc...)

Management Consultant, Big Four Consulting Firm

Everyone here is impressed. That demo sparked a conversation about how we could use [System of Slavery model] to come up with smart strategies and potentially collaborate with partners. Of course there are follow up questions as we all try to get our brains around the model, but the value was clear to everyone in the room.

Senior Executive, Global Systems Strategy, Global Fund to End Slavery

Very hands on. You were very interactive and supportive of any questions that popped up during the course.

Consultant, Pharmaceutical Automation Solutions Provider
Services